Spring Conference 2017 – Reformation in the Home

Lutheran Lay Conference 2017
"Reformation in the Home"
Speaker: Rev. John Pless, CTSFW
Date: Saturday, April 29, 2017
Time: 8:00 a.m.
Fee: $5 per person
Location: Wheat Ridge Evangelical Lutheran Church – 8600 W. 38th Ave. Wheat Ridge  (303) 424-3161
Thank you for those who attended the conference. Thank you Rev. Prof. Pless for traveling to Colorado and your very informative presentation.
Our Lay Conference this year is April 29. It is titled "Reformation in the Home" with our guest speaker Rev. John Pless of Concordia Theological Seminary in Fort Wayne, IN. The online registration is now open with limited space available. Please sign up and pay using the PayPal form on this page.
---
Schedule
8:00am – Registration & Light Breakfast
9:00am – Opening Worship
10:00am – Presentation
Noon – Lunch
2:00pm – Closing
(Schedule subject to change )
---
About our Speaker
Rev. John T. Pless joined the Concordia Theological Seminary (CTSFW), Fort Wayne, faculty in 2000. He is assistant professor of Pastoral Ministry and Missions and also serves as director of Field Education.
He is a graduate of Texas Lutheran College, Sequin, Texas (B.A.), and Trinity Lutheran Seminary, Columbus, Ohio (M.Div.). He entered The Lutheran Church—Missouri Synod (LCMS) by colloquy at CTSFW in 1983.
Prior to joining the faculty, he served for 17 years as campus pastor at University Lutheran Chapel at the University of Minnesota in Minneapolis. From 1979 to 1983, he served on the staff at the Chapel of the Resurrection at Valparaiso University.
Pless is the author of Praying Luther's Small Catechism, Handling the Word of Truth: Law and Gospel in the Church Today, A Small Catechism on Human Life, Word: God Speaks to Us, Confession: God Gives Us Truth, Luther on the Care for the Sick and the Dying and two chapters in Lutheran Worship History and Practice. With LCMS President Rev. Matthew Harrison he is editor of Women Pastors? The Ordination of Women in Biblical Lutheran Perspective. He served on the Agenda Committee for the Lutheran Service Book. He is book review editor for Logia: A Journal of Lutheran Theology and a member of the editorial council of Lutheran Quarterly.
A regular lecturer at various conferences both in the United States and overseas, Pless coordinates the Seminary's annual Mercy Mission Expedition to Madagascar in partnership with the LCMS Board for World Relief and Human Care. He serves as co-president of the International Loehe Society and is a member of the LCMS Committee on the Sanctity of Human Life.
October Food Drive – Thank you!
Lutheran Women in Mission (LWML) completed their Annual Food Drive in the month of October. Brown grocery bags with a list of suggested donation items were distributed at the beginning of the month then our members filled those bags with non-perishable food items and brought them back to church. THANK YOU for those who participated. Your generosity is overwhelming! The filled grocery bags will be delivered to The Action Center to help with the families in need.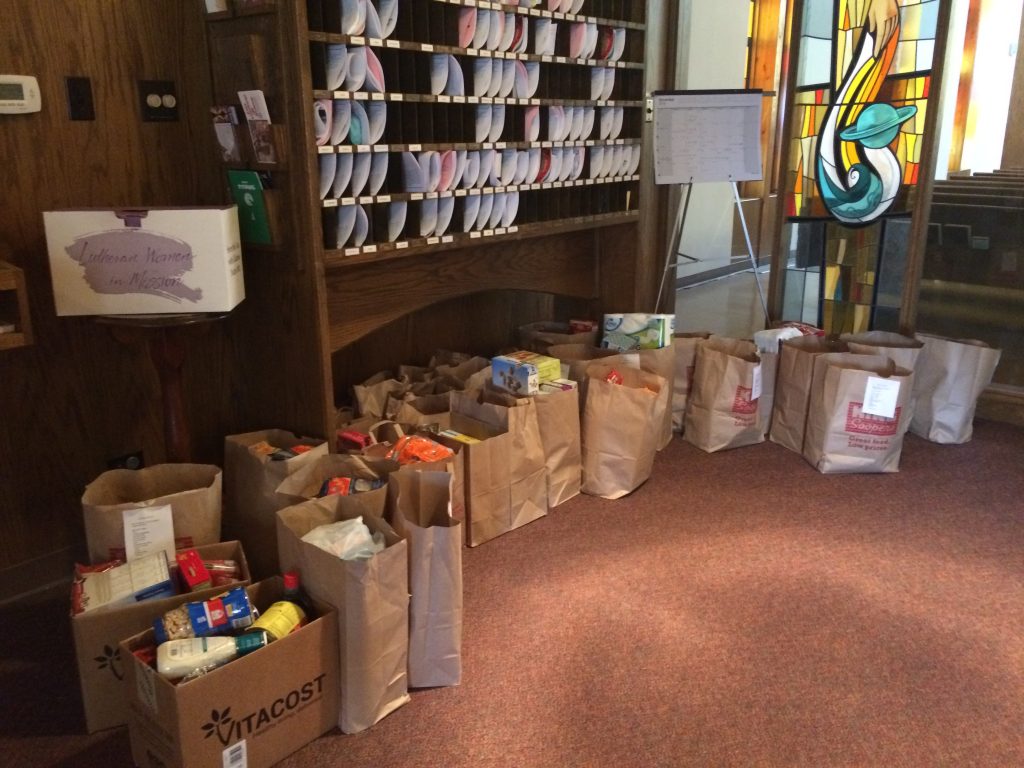 Does it all sound Greek to You?
Pastor Peck has a Biblical Greek class on Tuesdays at 7 pm. It is for beginners and very slow-paced, including periodical reviews. If you are interested, it is still not too late, jump in any time! Learning Greek will allow you to read the Bible in different perspective. It offers you a deeper understanding of the Book in the original context and language. If you have any questions, or need more information, please talk to Pastor Peck or come to the next class.
Join us for Family Game Night
The ACTS (Adults, Children, Teens, and Seniors) group is sponsoring family game nights every third Friday of the month at 6:30pm right here at Church. All you need is to bring a favorite game and a snack to share. Please join us for fun, Family, and Fellowship!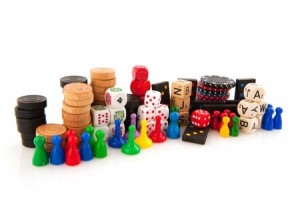 The next Family Game Night is Friday, February 19. Hope to see you then!
Game Night Dates in 2016
(Tentative Schedule – subject to cancellation)
April 18
May 15June 20
July 15
August 19
September 16
October 21
November 18
Thank you for your generosity!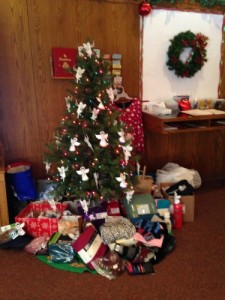 The Angel Tree was set up once again this year and the gifts were collected for the Brandon Center, a shelter for abused women and their children. We collected hygiene items, and basic care items. Once again, you have shown your generosity by purchasing the items on the "angels" you picked up. Thanks to Thrivent Financial through the Action Team project that allowed us to purchase additional larger items such as sheets, blankets, towels, and pillowcases! The items will be picked up on Sunday, December 20 by the Brandon House volunteers. The ladies of the Wheat Ridge LWML thank you for your help!
Pastor Peck on KFUO
Pastor Peck appeared as a guest at KFUO (AM 850 St. Louis, MO) radio station's "His Time – Days of Theological Reflection" program on April 15, 2015.
In the Daily Lectionary, Pastor Peck looked at Luke 6:1-19 "Jesus is Lord of Sabbath" and answered questions from the live callers. In the sermonette corner, he delivered a message on the same verses.
If you missed the live broadcast, you can listen to it online today by clicking on THIS LINK.
Tuesday Morning Bible Study at 10am
Our Tuesday Morning Bible Study resumes in January. Plan to attend this class of members looking to grow in faith and increase their Bible knowledge!
Do you have extra plastic grocery bags?
Wheat Ridge 'Feed the Future' Backpack Program
Various non-profit agencies and individuals have come together to provide an on-going fund which supports the collection and dissemination of food items, each weekend, to students in eight Title I (free/reduced lunch eligible) elementary schools. The program is meant to provide children who are on the School Free and Reduced Lunch program some extra meals to see them through the week-end when they otherwise would go hungry. The program provides two breakfast and two  lunch items, two snacks, fruit and vegetables.
Plastic Grocery Bag Collection
The LWML is asking you to join with them as we collect plastic grocery bags for the volunteers bagging the groceries each week. Two elementary schools in the Wheat Ridge area, Pennington and Kullerstrand, benefit from this program. This will be an on-going collection. Let's fill the treasure chest in the narthex. Thank You!