Festival of Lessons and Carols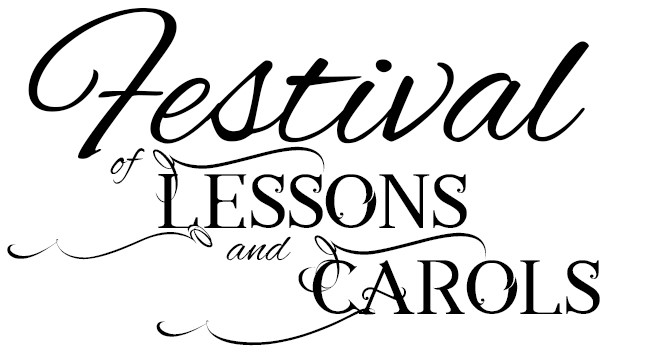 Celebrate the season of Advent this year with an evening with Choir music accompanied with scripture reading and message of Christmas miracle.
Featuring Mini Choir, Youth Choir, and Adult Choir of Wheat Ridge Lutheran Church
Date: Wednesday, December 11, 6:30pm
Location: Wheat Ridge Evangelical Lutheran Church Sanctuary – 8600 W. 38th Ave. Wheat Ridge, CO
Admission Free with Free will offering Click here to download flyer >>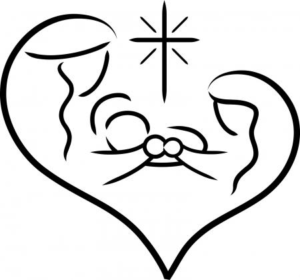 Feeding the Future Backpack Program
Wheat Ridge 'Feeding the Future' Backpack Program
Various non-profit agencies and individuals have come together to provide an on-going fund which supports the collection and dissemination of food items, each weekend, to students in eight Title I (free/reduced lunch eligible) elementary schools. The program is meant to provide children who are on the School Free and Reduced Lunch program some extra meals to see them through the week-end when they otherwise would go hungry. The program provides two breakfast and two lunch items, two snacks, fruit and vegetables.
Volunteers from our church tries to help the bagging of the items at Stevens Elementary School on Thursday mornings. First bagging for the 2019-2020 school year starts on September 5. Please check in at the office by 8:20 am and you should be done by 9 am. We don't have a set day to help each month but show up any Thursdays during the school year. Also if you want to help in another way, the annual Feeding the Future 5K will take place on Sat Sept 28 and benefits Wheat Ridge Feeding the Future at all the schools they serve (Kullerstrand, Pennington, Stevens) in Wheat Ridge. More information at Community Table Website >>
Thank you! – VBS 2019
It was great to see your faces this year at Vacation Bible School! Our heartfelt 'thank you-s' go out to all who attended, the family members who helped with drop-offs and pick-ups and all of the volunteers who made it possible to make it happen! We closed this year's VBS with children singing some of the songs they learned then the picnic lunch on Sunday. We hope to see you all again next year!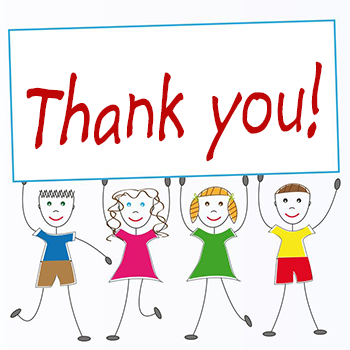 Vacation Bible School 2019 is coming!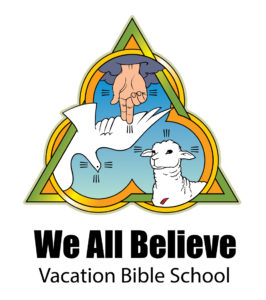 August 7, 8, 9, 2019  from 9 a.m. to noon
Kids! Join us to celebrate the summer as you prepare for going back to school with our Vacation Bible School! We'll have Bible Stories, Music, Craft, Games, and snacks for all children 3 yrs. to 6th Grade! Bring your friends and sign up today as space is limited. We'll have a picnic to conclude the program on Sunday, August 11 where we share what you learned and celebrate what God has blessed us with! Do you have a neighbor with school-age children? Invite them over!
We'll have a sign-up sheet available in the narthex soon for volunteer helpers, snack items and resources donations an other needs. VBS takes a village to put on and we need and appreciate YOUR help to make this year's another great one!
Register Online for Vacation Bible School
King Soopers Community Rewards – every time you shop, you give to our church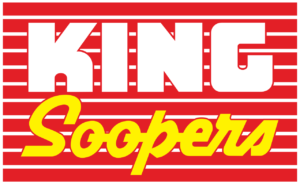 The reloadable gift card program with King Soopers has been discontinued starting April 1, 2019. However, the program that donates a portion of your purchases at King Soopers to our church is becoming much simpler to participate!
How does this work?
Important! – You must have a King Soopers' loyalty card to participate with this.
Do you have the King Soopers app on your phone or visit KingSoopers.com to download digital coupons to your card? Then you already have an online account. Click on THIS LINK and follow these steps below to select Wheat Ridge Lutheran Church as your organization to donate:
Select Sign In
Select My Account from the drop down menu, then select Community Rewards from the left side under Account Summary
Click on Community Rewards
Under Find an Organization enter Wheat Ridge Lutheran Church (organization number is AF930)
Select search results
You should now see Wheat Ridge Lutheran Church listed under Community Rewards on your account summary page.
Now every time you shop, using your card or your alternate ID, a portion of your purchases will be credited to Wheat Ridge Lutheran Church.
King Soopers Frequently Asked Questions >>
**You can continue to use your reloadable card but the purchases will no longer benefit the church.
If you have any questions about the program, please contact Mel Furgeson.
Welcome Pastor Lietzau!
Lord's blessings continues – we are excited to welcome Reverend Elisha Lietzau and his family to our congregation in May! We continue to pray for their smooth transitions and safe travels.
New Pastor Installation is scheduled at 3pm on Sunday May 5.
Please join us and help us welcome out new pastor and his family!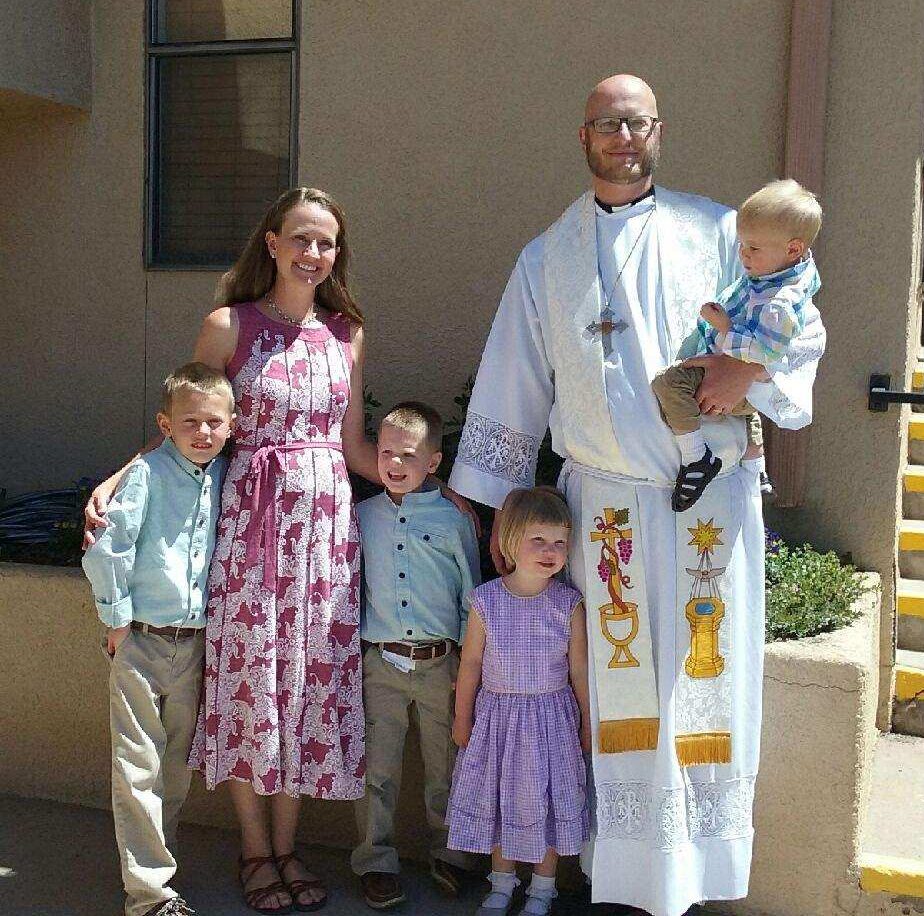 Holy Week at Wheat Ridge
Palm Sunday – April 14
Worship with Communion 10am
Maundy Thursday – April 18
Worship with Communion 6:30pm
Good Friday – April 19
Worship 6:30pm
Paschal Vigil April 20
Worship 6:30pm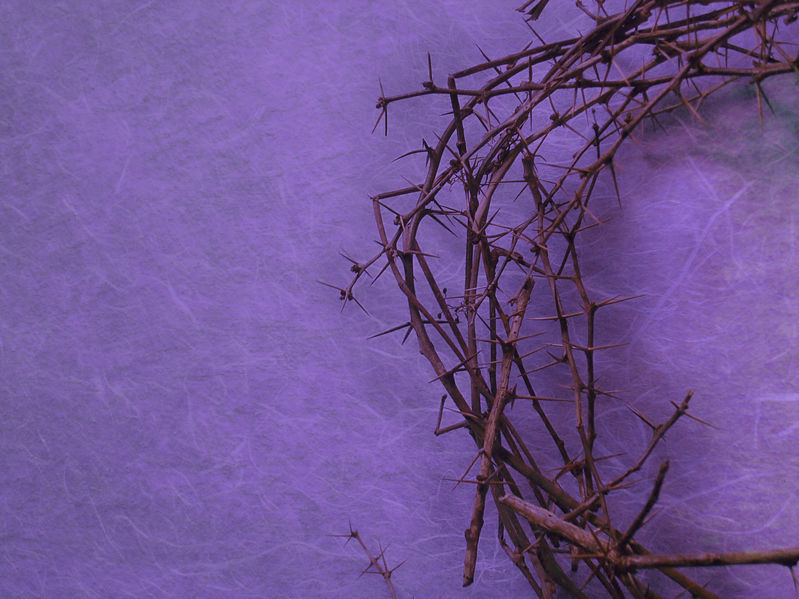 Easter 2019
Celebrate Easter with us this year. Worship and activity information
Sunday, April 21
7am – SONrise Worship with Holy Communion
8-9:15am – Easter Breakfast
9am – Children's Devotions and Egg Hunt – An Easter Egg Hunt for the children ages 3-12 will follow the breakfast. Children, please bring your own basket.
10am – Celebration Worship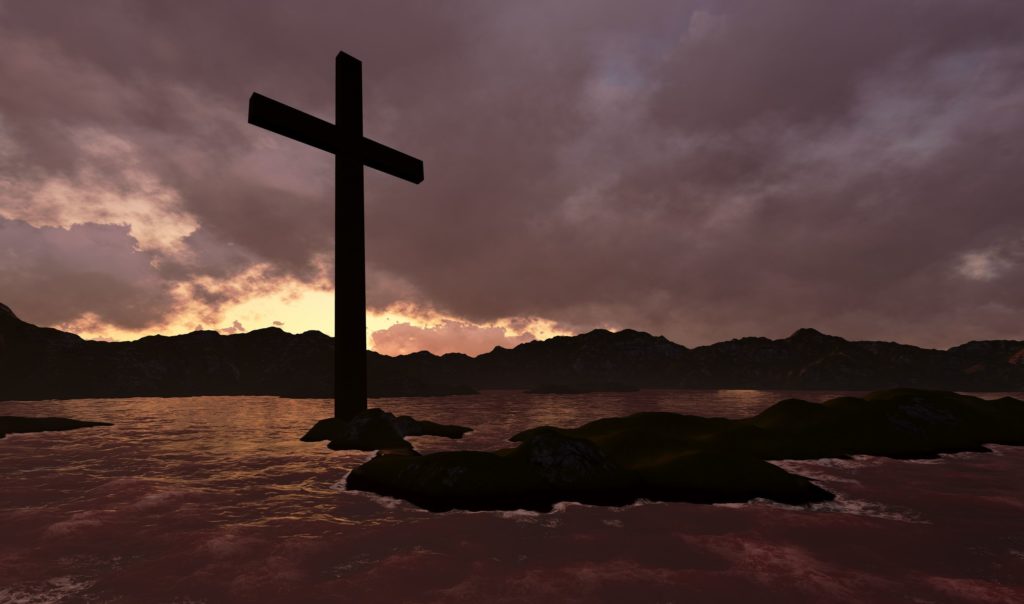 Christmas Worship 2018

Join us this Christmas to celebrate the birth of our Savior!
Christmas Eve 10:00 pm

Christmas Day 10:00 am
The Dog Days of August!
Congregational social event – 2 Wednesdays on August is designed to get everyone together for a light supper and for a presentation by a dog-based service organizations in our community so we can learn about what they do.
Come meet other members, non-members that attend our church! Get to know them for this fun event.
Dates: Wednesdays, August 8 & August 15
Time: Light Supper at 5:30pm, Presentation for Adults and teens at 6:30pm -7pm, Children's activities at 6:30pm – 7pm, Children brought in to meet the dogs at 7pm
Location: Church Fellowship Hall
---
Presentation on August 8
Colorado's Lutheran Church Charities K-9 Comfort Dog Ministry – A Bridge For Compassionate Ministry
Launched in August 2008, the Lutheran Church Charities K-9 Comfort Dog Ministry is a national human-care ministry embracing the unique, calming nature and skills of purebred Golden Retrievers. THE LCC K-9 Comfort Dogs are a bridge for compassionate ministry, opening doors for conversation about faith and creating opportunities to share Mercy, Compassion, Presence, and Proclamation of Jesus Christ.
Cubby has been deployed nationally, along with other LCC K-9 Comfort Dogs from throughout the United States to Orlando, FL; Las Vegas, NV; Parkland, FL, and Santa Fe, TX, in times of crisis to bring comfort and hope to those hurting and in need.
Wednesday, August 8th, come hear Top Dog, Bonnie Fear, a handler for the LCC K-9 Comfort Dog Program. Ans YES, see Cubby!
---
Presentation on August 15
Brian Eberle, Co-Founder and Vice President of Bloodhound Man-Trackers with Meav and Lucy
Brian's public service career began in 2003 as a volunteer firefighter. He began working with his first bloodhound in 2008. He and co-founder Frank Hurst formalized Bloodhound Man-trackers with a vision to provide a valuable asset to ALL law enforcement agencies for tracking, Human Decomposition work, and to help find the lost & missing.
Brian has assisted over a dozen law enforcement agencies on dozens of cases and has numerous training hours in Bloodhound trailing and human decomposition work. He is proud to be a member of NecroSearch International, a resource for the National Center for Missing and Exploited Children and a Canine Search Specialist for FEMA's Colorado Task Force 1 Search and rescue Team.
Wednesday, August 15th, come hear Brian Everle and his Bloodhound in a presentation about the Bloodhound program and how it helps all law enforcement agencies!