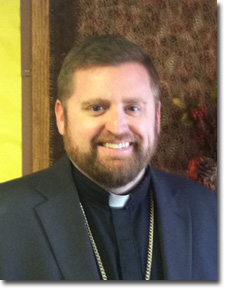 Rev. Kent Peck
Pastor Rev. Peck has been the pastor at Wheat Ridge Lutheran Church since September 2013. He was our Vicar back in 2006-2007. He went on to graduate from Concordia Theological Seminary in Ft Wayne, IN in 2008 and was placed as the pastor of a dual parish, St John Lutheran in Melcher-Dallas, IA and St Paul Lutheran Church in rural Lacona, IA.While a native of Colorado, being born in Colorado Springs, he grew up in Panama City, FL. He went to study at Wichita State University in Wichita, KS and graduated with a Bachelor's Degree in International Business and worked in accounting and database management. While at work he met Lori who 6 months later, "in a moment of weakness," agreed to marry him. They have two daughters, Alexandra and Emily.
Pastor Peck is involved with the Denver Metro Lutherans for Life and also serves on the Board of Directors for the Siberian Lutheran Mission Society.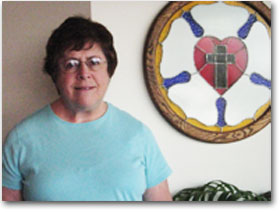 Janet Krogh
Church SecretaryJanet was born in Texas, but since her father was a pastor, he was then called to Grover, CO (NE Colorado), then to Canon City. She graduated from Concordia Teachers College (as it was known then) with her major in organ. Her first teaching call was to Redding, CA, then to Wahiawa, HI, then back to Redding. She and her family moved to Denver in 1995.