King Soopers Community Rewards – every time you shop, you give to our church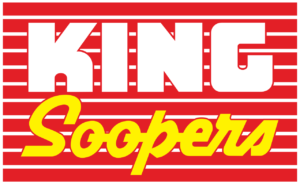 The reloadable gift card program with King Soopers has been discontinued starting April 1, 2019. However, the program that donates a portion of your purchases at King Soopers to our church is becoming much simpler to participate!
How does this work?
Important! – You must have a King Soopers' loyalty card to participate with this.
Do you have the King Soopers app on your phone or visit KingSoopers.com to download digital coupons to your card? Then you already have an online account. Click on THIS LINK and follow these steps below to select Wheat Ridge Lutheran Church as your organization to donate:
Select Sign In
Select My Account from the drop down menu, then select Community Rewards from the left side under Account Summary
Click on Community Rewards
Under Find an Organization enter Wheat Ridge Lutheran Church (organization number is AF930)
Select search results
You should now see Wheat Ridge Lutheran Church listed under Community Rewards on your account summary page.
Now every time you shop, using your card or your alternate ID, a portion of your purchases will be credited to Wheat Ridge Lutheran Church.
King Soopers Frequently Asked Questions >>
**You can continue to use your reloadable card but the purchases will no longer benefit the church.
If you have any questions about the program, please contact Mel Furgeson.