Vacation Bible School 2019 is coming!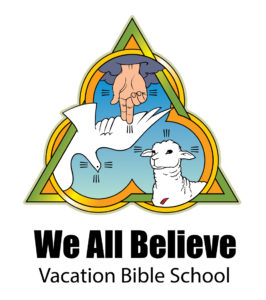 August 7, 8, 9, 2019  from 9 a.m. to noon
Kids! Join us to celebrate the summer as you prepare for going back to school with our Vacation Bible School! We'll have Bible Stories, Music, Craft, Games, and snacks for all children 3 yrs. to 6th Grade! Bring your friends and sign up today as space is limited. We'll have a picnic to conclude the program on Sunday, August 11 where we share what you learned and celebrate what God has blessed us with! Do you have a neighbor with school-age children? Invite them over!
We'll have a sign-up sheet available in the narthex soon for volunteer helpers, snack items and resources donations an other needs. VBS takes a village to put on and we need and appreciate YOUR help to make this year's another great one!
Register Online for Vacation Bible School